Sorting properties enable users to modify the criteria by which result lists are sorted. By default, results are sorted by relevance, which is calculated at search time based on how closely each found document matches the submitted query. However, you might choose to provide any number of additional custom properties as sorting properties. Users will then be able to select from among these as criteria for sorting the list. For example, you might provide controls for sorting the list by date, author, department or any other custom property value.
All custom properties used for sorting must be mapped to SharePoint managed properties. Most of these also exist as database columns for each document, though some special values are also generated dynamically (such as relevance).
Figure: Example of a result page that includes two sorting properties, for sorting by relevance or by date, respectively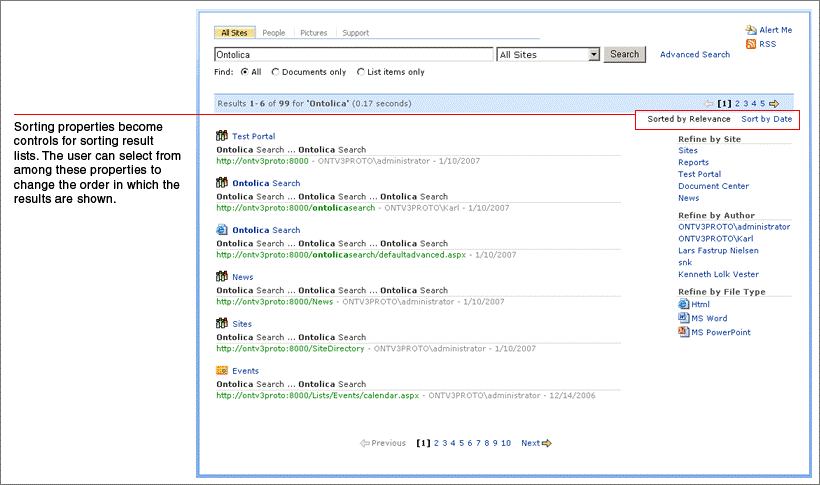 Feedback
Thanks for your feedback.