Configuration
Select the wanted active running Ontolica Search & Preview Servers
If the SharePoint farm has MORE active web front-ends, identified by having the "Microsoft SharePoint Foundation Web Application" service running, you will need to select the servers running Ontolica to match it with your License Key File.
This is done in the Central Administration -> General Application Settings. In the Ontolica section click Manage Ontolica Licenses. Then click the active license and check the check boxes for each active server running Ontolica.
NOTE:
This configuration/setup is supported from in Ontolica Search & Preview version 6.5 or later for 2010, 2013, 2016 or later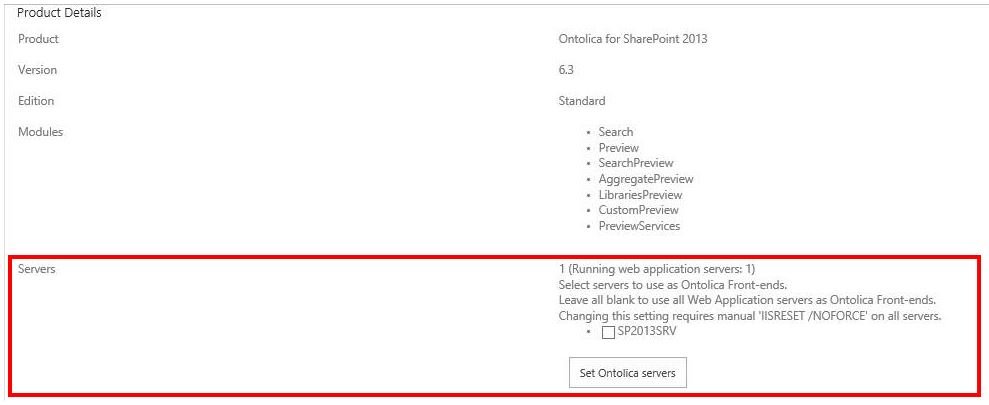 Feedback
Thanks for your feedback.