If, when installing Ontolica, you chose not to deploy the feature automatically, then Ontolica will not be available to any of your sites or applications until you deploy it. To deploy Ontolica, use the standard procedure for deploying solutions in SharePoint as follows:
1. Open the SharePoint Central Administration site.
2. Click on the Operations tab.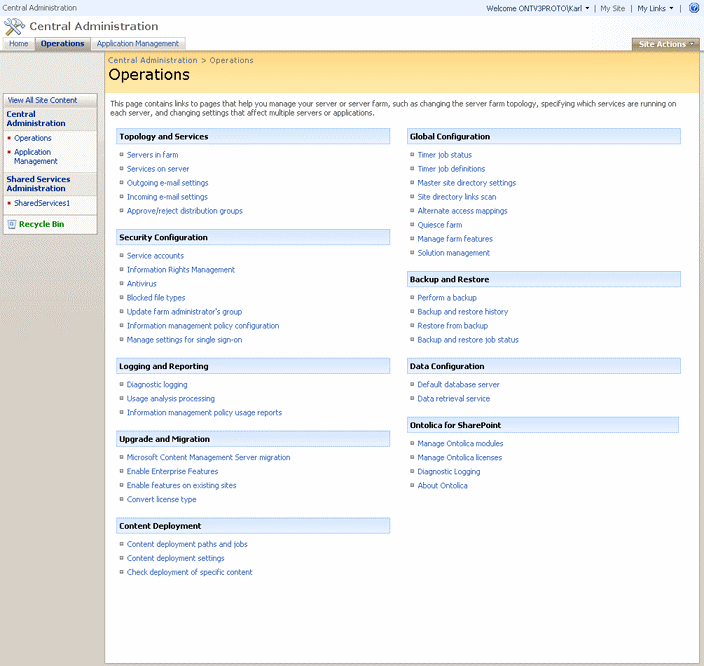 3. On the Operations page, select Solution management under the Global Configuration heading.
4. The Solution Management page is now shown. Here, you can see a list of all solutions installed on your farm.



Click on ontolicaforSharePoint.wsp in the solutions list.
5. You are now shown the Solution Properties for Ontolica.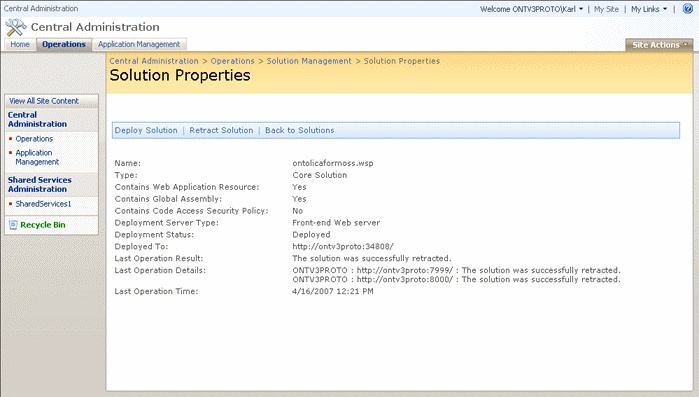 Click on the Deploy Solution link to open a page for deploying the solution to selected Web applications at a selected time.
Please see your SharePoint documentation for more information about how to open the SharePoint Central Administration site and use it to work with solutions and other aspects of your SharePoint installation.