Use the Ontolica License Manager to view details about your installed license files, select the active license, delete licenses and upload new ones. To open the license manager:
1. Open the SharePoint Central Administration site.
2. Click on the Operations tab.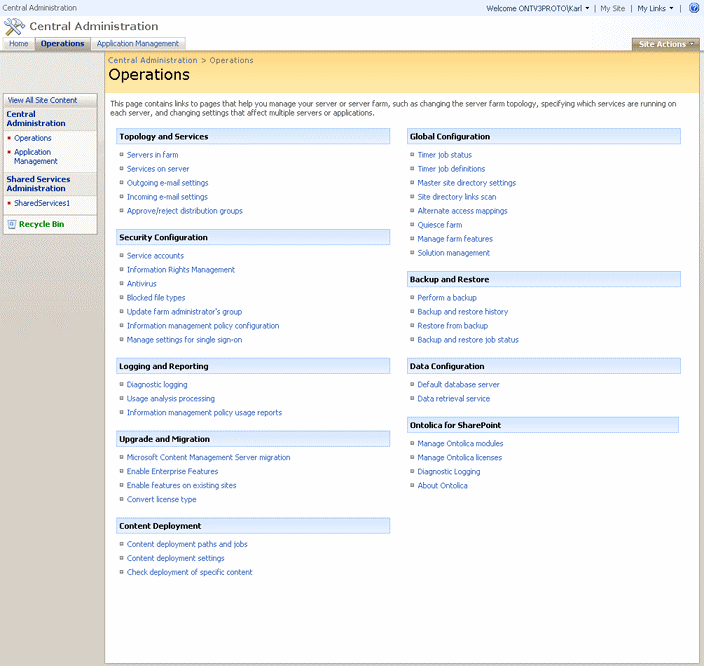 3. On the Operations page, select Manage Ontolica licenses under the Ontolica for SharePoint heading.
4. The Ontolica License Manager opens.
Figure: The Ontolica License Manager