Ontolica Search & Preview are using a License Key File
To run normally with – NO TRIAL LIMITATION – Ontolica Search & Preview need an active License Key File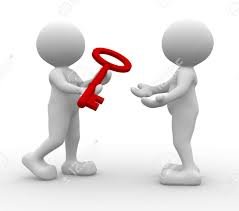 The Ontolica Search & Preview license key file contains user-friendly and non-readable text information on example; expiration date(s), number of acquired server, number of acquired user (CAL) blocks, add-on modules etc.
Order your Ontolica Search & Preview License key file already today
When do I get the License Key File
The License keys file are created and delivered via an external license generator once the software user has paid for the software and has agreed to the conditions of use and distribution as legally specified in the software license (also known as an End-User Agreement, or EULA)
Delivery time is normally 5-10 working days.
If needed faster please state on your order "Express delivery" and thereby accept the "Express fee" to pay, for delivery of a new License Key File ASAP
License Key Prevents Illegal Use of Software
From a software providers standpoint, the purpose of license keys is to prevent the provider's software from being copied, shared or otherwise illegally used by non-licensed users.
The Ontolica Search & Preview license key file is a pattern of numbers and/or letters provided to users of the software program to install centrally with the program.
Feedback
Thanks for your feedback.