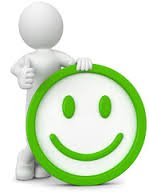 Submit a service ticket with your issue in our Support and Service Center
Just follow the instruction and fill out with complete information, and our team will get back to you as soon as possible.
Fast lane tickets:

For our team can make an effective support & service it is important to fill out the required ticket and issue information
If there are missing needed ticket or issue information, this will be requested before the support process can start, and delay can arise
If it is the first time you are using our ticket system – you will be required to register yourself, else just log in to your account


Important to remember:
Sometimes it is not possible for our team to come up with the solution or a fast useful suggestion, or even make a good troubleshooting, without going deeper into the issue and installation, maybe collect information, analyzing files and material, do a closer online diagnostic of the issue and configuration, this is considered as payable Service.
More:

Feedback
Thanks for your feedback.