As with all other Ontolica web parts, you can configure the Search Hint Web Part on a given page by opening that page in SharePoint, going into edit mode and clicking on the Configure this … Web Part link for the target part. Use this same link to configure new Ontolica Web parts as you add them to existing pages.
Figure: The Ontolica Search Hint Web Part configuration page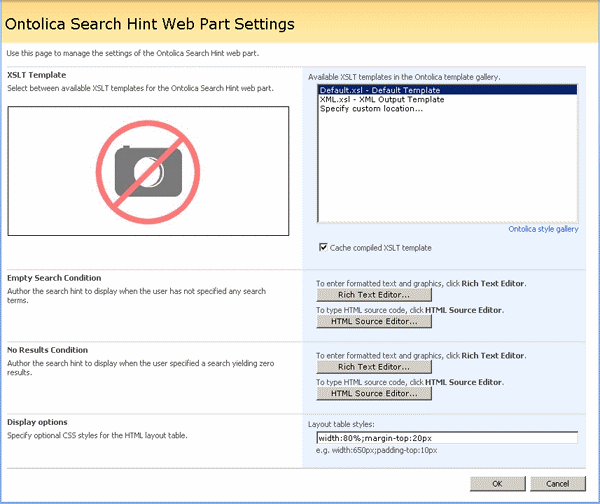 The various settings provided here are described in the sections below.