Settings that you make at the application level only affect one application at a time (including all collections and sites that belong to it). To find these settings, log into your SharePoint central administration site, go to the Application Management tab.
Figure: The Application Management tab of the SharePoint central administration site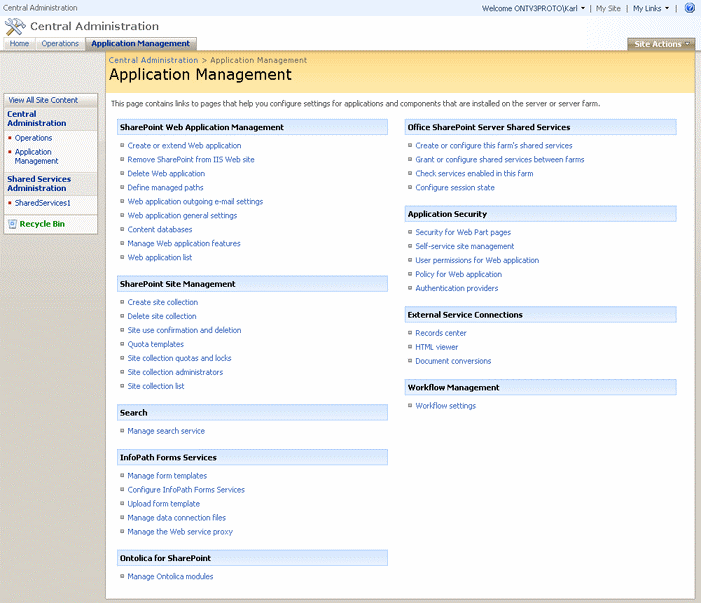 The following links on the Application Management tab are relevant for Ontolica:
• SharePoint Web Application Management > Manage Web application features: enables you to activate or deactivate the Ontolica-Search-Box feature for each application. See "Activating and Deactivating the Search Box for an Application" for details.
• Ontolica for SharePoint > Manage Ontolica Modules: enables you to make application-level search-tab and Search-Box settings. See also "Managing Ontolica Modules".