Ontolica features are made available to users when it is activated at the site-collection level. When deactivated at the collection level, Ontolica features will be unavailable to the affected collection(s) and the search functionality for that collection will revert to the standard SharePoint search engine (unless the Ontolica Search Box feature is activated for the parent web application; see also "Activating and Deactivating the Search Box for an Application").
When you first activate Ontolica for a given site collection, the following things happen:
• The default Microsoft search box control is replaced by the Ontolica Search Box
• An Ontolica style gallery is created (provided the gallery does not already exist)
• Default versions of the XSLT and CSS files uploaded to style gallery
• Ontolica Web Parts are uploaded to Web Part Gallery
When you deactivate Ontolica for a site collection, the following things occur:
• The Ontolica Search Box is replaced by the default Microsoft search box
• Ontolica Web Parts are removed from the Web Part Gallery
To activate or deactivate Ontolica for all of the sites in a given site collection, do the following:
1. Open a SharePoint site that is part of the site collection you want to modify.
2. Select Site Actions > Site Settings > Modify All Site Settings from the command menu. The Site Settings page opens.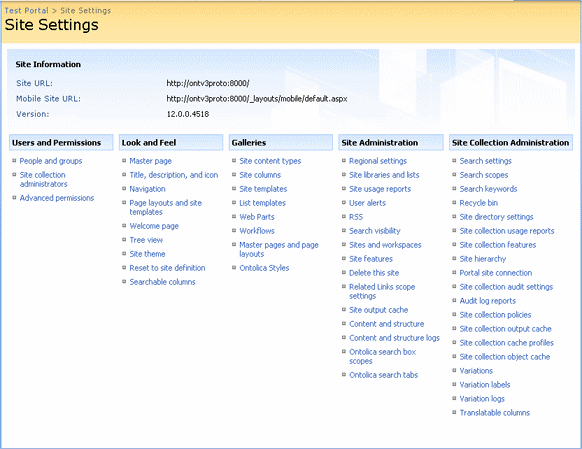 3. Select Site collection features under the Site Collection Administration heading. The Manage Site Collection Features page opens. Here, you can see and modify the activation status of each installed feature.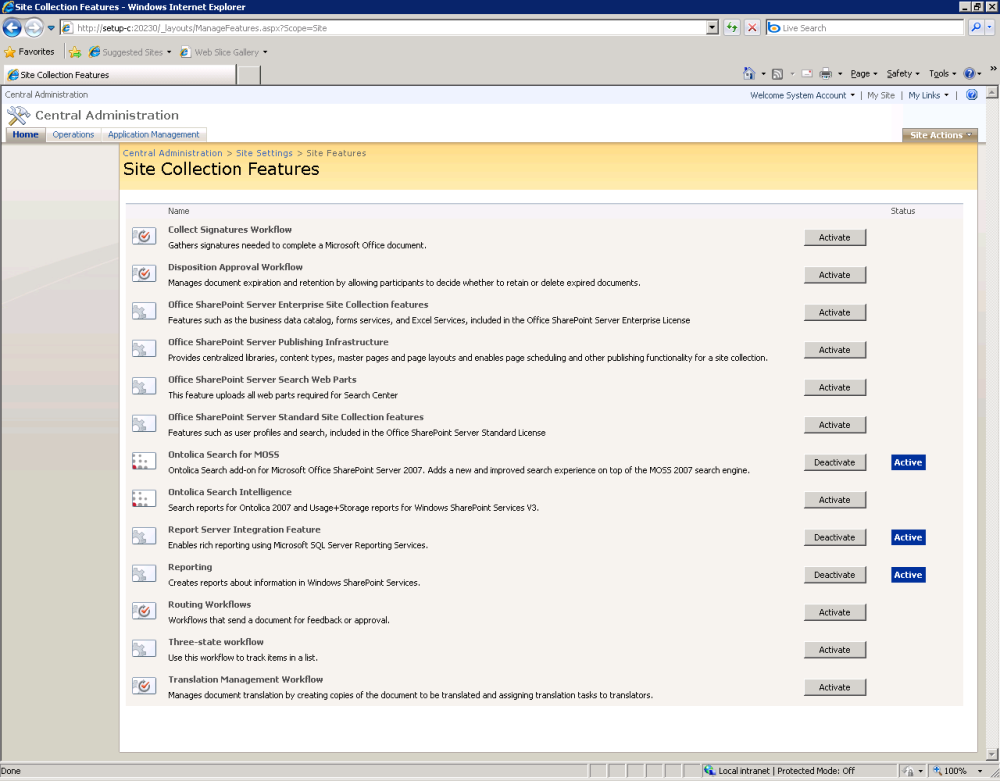 4. To toggle the activation status of Ontolica, click on the button next to the Ontolica Search for SharePoint icon.
Please see your SharePoint documentation for more information about how to open the SharePoint Central Administration site and use it to work with Features and other aspects of your SharePoint installation.